Details

Written by:

ChSpan

Category: News
Hits: 2484
If you have never connected to a dedicated server before it's a little different than just getting an invite to a game. This tutorial will give you the steps to connect to our server once you have been added to the whitelist.
Open the game and click the "Play" button.




Click on the "Servers" tab




Click "Add Server"




Enter the information on the image below for our server. Then press the "Save" button.




Scroll to the bottom of the "Servers" tab to find our Server and click on it.



This will then connect to our server, you will only need to add it once and from that point forward you just repeat step 5.
Details

Written by:

Shoei2313

Category: News
Hits: 2171
General Rules
NO GRIEFING
Do not grief other people's builds.
Do not alter the landscape (wilderness) if you don't intend to build on it.
This is the most important rule. Simply DO NOT touch or otherwise take anything that is not yours. Failure to follow this rule will result in an BAN from the server.
Keep it clean, no swearing or griefing.
No hacking, duping, or cheating of any kind.
Do not destroy other people's property.
If you chop down a tree, replace it with some of the saplings you received.
Make a house and help the community grow, leave some supplies outside your house for others if you wish.
Put a sign by your door on your house so others know who it is and if it's taken.
Chat Rules
The server chat is for all ages. That means no racism, sexism, foul language or other discriminatory comments.

Do not harass or troll other players on chat or in-game.

No spam or advertising.

We encourage you to speak English in the chat to avoid unnecessary conflicts




Building Rules
Do not build near spawn.
Do not build within territory already occupied by other players without their permission.
Avoid building too many Redstone and entity-heavy machines too close to each other. This will cause lag that affects the entire server, especially near spawn.
1x1 Towers are allowed but must be destroyed after use.
Building area is 75x75 square plot if you are at least 500 blocks from town. If you would like to build in town or closer to town ask about building site and size.
If you are planning on building a large area with several people then ask one of the admins before hand we will give you some additional building space and rules.
If you see a fence line do not cross over it with your build.
Farming Rules
LIMITED 1 SUGARCANE FARM PER PLAYER, this must not be the type that uses repeating redstone circuitry. (Causes Lag). You may make it using observers to cut the plant when grown.
Don't kill the bees in the Garden or let them out they help plants grow faster. (Bees taken out for the time being as they are bugged and causes extreme server lag.)
If you used the community farm or the community semi auto farm please replant after you harvest them.
Nether and End Rules
Nether belongs to no one. You are welcome to build and improve it as you see fit. However, please do not make changes to others' builds without their permission. Again, please label your things to avoid conflict.

The End is very difficult to navigate unless you are well equipped. The Dragon may be summoned at any time by a player seeking to fight it. Do not venture into The End without understanding the risks involved.

IF YOU SPAWN THE DRAGON YOU MUST KILL IT BEFORE YOU LEAVE.
DO NOT BEG
This is a survival server. Do not ask for item spawns.
DO NOT MASQUERADE AS A MODERATOR OR ADMIN
Do not falsely claim to be admin, owner, or moderator.
Do not threaten to ban other players from the server.
Ask the other player before PVP
Spawn-Killing is NOT allowed.
PVP is allowed for consented dueling and as a way for town groups to enforce their own territory rules.
The excessive, unwarranted usage of PvP will not be allowed to continue. Do not abuse this rule.
Upon death, the attacker must secure the belongings of the dead in a chest and leave them to be reclaimed.
USING DUPE MACHINE OR/IN GAME AND SERVER EXPLOIT WILL RESULT IN BAN
Details

Written by:

ChSpan

Category: News
Hits: 1780
Our e-mails a lot of the time will end up in the spam folder instead of going to your mailbox. To prevent this please add This email address is being protected from spambots. You need JavaScript enabled to view it. to your contacts or similar depending on what service you use.
If you didn't receive an e-mail after attempting to register please check your SPAM folder.
Be aware in GMAIL your spam folder is not one of these tabs.


To get to your SPAM folder select more in the Folders window.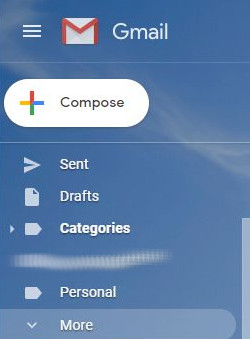 Once you have done that you will see your SPAM folder.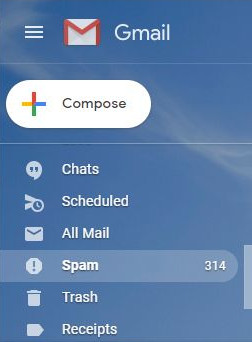 Details

Written by:

ChSpan

Category: News
Hits: 10136
New Login and Registration process.
It just became easier to both Login and Register on our site.
WARNING IF YOU ALREADY CREATED AN ACCOUNT PLEASE SEE (Linking Account)
Please use the links below to see the process you need.